Two brochures are available for download in PDF format: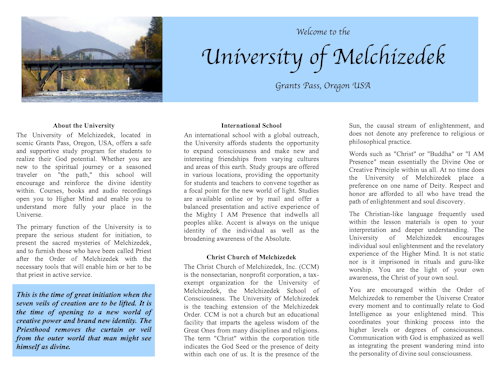 Additional flyers profiling the Melchizedek Learning Degrees of Study (Overview), Degree I, Degree II, Degree III, Degree IV, the Priesthood of Melchizedek Program of Study, the University of Melchizedek Book List, and The GodSelf and The Workbook are also available in PDF format. Contact the University office for copies.
You will need Adobe Acrobat Reader or a similar document reading program to view these files. You can download a free version of Adobe Acrobat Reader here.
---