University of Melchizedek Study Program

Advanced Study in Metaphysics and Spiritual Initiation>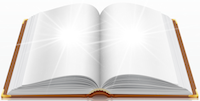 The University of Melchizedek is a consciousness ascension school made available by the Great White Brotherhood of Ascended Masters and the Order of Melchizedek. You will rediscover your Divine Self, the Priesthood of Melchizedek and the Eternal Truth that has been faithfully guarded throughout the ages within the Mystery Schools of Higher Learning and the Great Temples of I AM. Permission has been given to release these records and to pass them to you, as you so require them in your ascension journey.
Learn more about what happens when you enter the University of Melchizedek
---
The University of Melchizedek offers two programs of study and several elective courses:
The Revealed Teachings of Melchizedek compiled and translated through the I AM Presence by Patricia Jepsen (Crystal)
These teachings of the Light, given through Crystal, are presented as a series of eight courses in four degrees. These degrees of study are color-coded; each color represents vibration. An Ascended Master will accompany you within the Temples of Learning as your inner teacher and guide.
Learn more about the Melchizezedek Learning Degrees of Study
---
For those who have received the calling to serve as a priest or priestess after the Order of Melchizedek, the University offers a seven-course program of study, THE SEVEN SEALS OF INITIATION, in preparation for the priesthood. This course of study provides a solid base for the meeting of Melchizedek (oneness with God) in your own heart-mind.
This opportunity to prepare for the Melchizedek Priesthood within the University of Melchizedek is a precious gift. Those who have received recognition and/or ordination as a Priest of Melchizedek may wish to continue their studies further or to begin them, as the case may be.
Learn more about The Seven Seals of Initiation
---
Elective Courses
The books Breaking Through, Entering the Fifth Dimension, Finding Your Inner Child and Writing with Your Inner Voice can be studied as individual elective courses with the assistance of a Melchizedek coach. Each book contains written questions and exercises to be submitted for review, and your coach will be available to answer any questions that may arise during the course of your studies. The cost for an elective course is the cost of the book plus an additional $50 per month coaching fee.
To enroll in an elective course, please fill out the online enrollment form or download and send in a copy of the printable enrollment form.
---